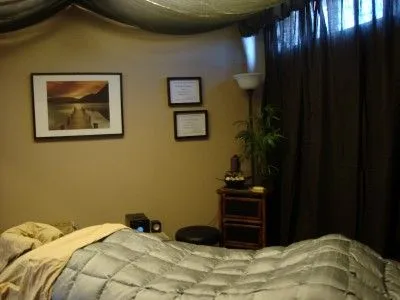 The Benefits of Massage At Our SLO Chiropractic Clinic:
Enhanced healing time when combined with Chiropractic Care
Enhance immunity by stimulating lymph flow—the body's natural defense system
Improve the condition of the body's largest organ—the skin.
Reduced muscle pain and muscle tension
Increased flexibility & decreased stiffness
Improves circulation, which increases blood flow, bringing fresh oxygen to body tissues
Pump oxygen and nutrients into tissues and vital organs, improving circulation
"By adding muscle therapy to my practice, I have found that my patient's results both in pain relief and improved function. Healing time has also been much faster by teaming up chiropractic and massage therapy. We offer a unique approach to massage therapy in our office: as your doctor, I will prescribe a specific program for your massage based on your body's specific healing patterns. This enhances your results for feeling better and functioning better!" –Dr. Scott Dubrul
What is Targeted Massage Therapy?
At Powersource, our therapists use clinical massage aimed at alleviating symptoms and returning you to full function. Trained thoroughly in musculoskeletal anatomy, our muscle therapists use techniques targeted at specific muscles. These include modalities such as trigger point therapy, sports massage and proprioceptive neuromuscular facilitation.
Why Massage Therapy?
While some pain is skeletal in origin, other pain is muscular in origin. Addressing both structures accelerates healing time and helps locate the root cause of your pain. Muscular pain is often caused by 'trigger points' or hyper-irritable knots in your muscle. This pain may radiate out from its origin and affect nearby structures. Trigger points are effectively relieved by trigger point massage from a professional massage therapist.
Is your body suffering stress or injury from the serious engagement demanded by your involvement in athletics, dancing, yoga or daily living? Help for your unique issue is here. Powersource Chiropractic now has available two highly trained and skilled San Luis Obispo massage practitioners:
Rachael Wisener, CMP
Rachael specializes in Intuitive Swedish Massage, Deep tissue and is very passionate about the healing quality of touch and truly believes that it is one of our most basic needs that is so often overlooked in our busy lives. Comforting and effective touch is a high priority to Rachael, "When our body holds on to our tension, stress and deep-rooted emotion and we ignore it pain will spring up, alerting us that we have been living out of balance".
Rachael's passion for massage is reflected in her dedication to her patient's health and well-being and is available for you to experience at our office today! Call or make an click on "book now" below to schedule your massage therapy with Rachael now or call 805-781-9155.
What Our Patient's Have to Say:
• Rachael is incredibly friendly and knowledgeable! I look forward to every visit. In a very short period of time I have noticed a huge difference in how my body feels throughout the day - not to mention the positive influence my treatment has had on my outlook regarding my health. --Lisa, San Luis Obispo
How Stretching Reduces Stress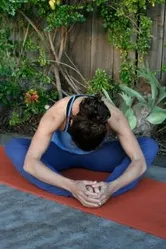 The stretches and simple breathing techniques that you will learn in this class are designed to help your body rest and recover by lowering blood pressure and heart rate, which counteracts the effect of our stress-inducing lifestyles. Stretching not only has the effect of releasing tight muscles and reducing pain, but also relaxes the body and decreases stress and its effects.