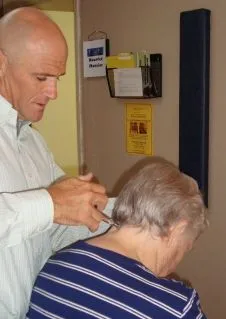 At Powersource, we understand that quality care should never come at the force of hand when achieving your health care goals.
For this reason Dr. Dubrul also utilizes Activator Method, which is a gentle, low force alternative way to deliver a chiropractic adjustment to any bone/joint in the body without the use of the hands. Activator technique utilizes a small, hand-held instrument to deliver safe and very specific movements into a joint.There is no twisting of the spine or cracking noise involved.
It is an instrument that is accepted as a valid method for correcting subluxations by Medicare and is usually helpful in the treatment of the elderly, although anyone who prefers an alternative to the hands-on manual techniques.
To learn more about this service and if you could benefit from it, please schedule a 15 minute no obligation Complimentary Consultation with Dr. Dubrul now.