As a practicing Chiropractor in San Luis, I often get asked the question, "What led you to Chiropractic Care?" Here is my story…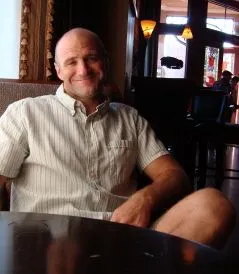 I was raised in Santa Margarita, California and attended Cal Poly to study Biological Sciences with a concentration in Pre-Medical Studies. Unfortunately, I was involved in an automobile accident and the severe pain in my neck, arm and hand made it terribly difficult for me to focus on my academics. I was prescribed the often golden standard inflammatory medications to relieve the pain but they didn't seem to help.
It was then that I was introduced to chiropractic. At the urging of my father, I visited his chiropractor. To my amazement, in three visits, I felt "healed". I was amazed at the speed of recovery and the ease at which the doctor was able to help me.
At the time, I knew that I wanted to receive further education to become a doctor but I hadn't quite figured what field I wanted to specialize in yet. After this experience with my father's chiropractor and some lengthy discussions with him about the philosophy and science of chiropractic, my decision was made; I would become a chiropractic doctor.
As I studied Chiropractic, I became more and more excited with my career choice. In fact, I became to see it more as a calling. In 1993 I received my Doctorate in Chiropractic at Palmer Chiropractic College in Sunnyvale, CA where I graduated Salutatorian with honors for clinical excellence. Upon graduation, I decided to come back home to the Central Coast to practice.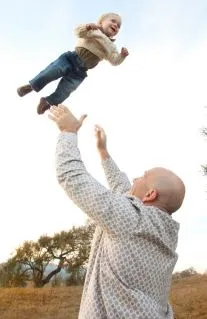 At first, I worked as an independent contractor under a now retired chiropractor where I learned the workings of a very busy practice. After 4 years I opened a partnership inside the old Kennedy Club Fitness and 2 years after that opened Powersource Chiropractic where I have been practicing for 12 years.
In 2005 I became Wellness Certified through the International Chiropractic Society and continue to study the most up to date scientific information on restoring and maintaining a lifestyle of wellness, which has become a strong passion of mine. Each and every day, I get to work with people to help remove the interference to their own healing power source-their body.
As a chiropractor, I understand and teach the scientific truth that the body is self-regulating and self-healing. It is simply a matter of finding any interference to this healing process and helping remove it so the body can take the control back. I facilitate this as chiropractor by manually moving the bones of the spine to remove pressure on the nervous system that it protects. I facilitate this as a wellness coach by teaching people to make the necessary life-style changes in order to create optimal health. This approach allows people to be healthy like they were designed to be!
You see, it is my job to empower people to make the changes necessary to give their bodies what they need to function at their highest potential.
Another thing I am really passionate about is teaching people how their bodies work, and what lifestyle changes they need to make. This allows them to see that they are in control of their health. I love to watch them begin to grasp the concept that their everyday choices really do make a difference. These choices will then be handed down to their children and their children's children. This is how our world as we know it, with chronic illness taking over 80% of lives in the western world, will change. It absolutely excites me to know that I can play a role in that! That is why our mission statement at Powersource is, "Empowering You to Express Life More Fully by Living on the Path of Wellness."
In addition to practicing chiropractic, I love the ability to put the philosophy into my daily life. I am empowered to take advantage of living on the beautiful Central Coast by mainly being out in nature. My main mode of transportation in this world is trail running. I run ultra-marathons.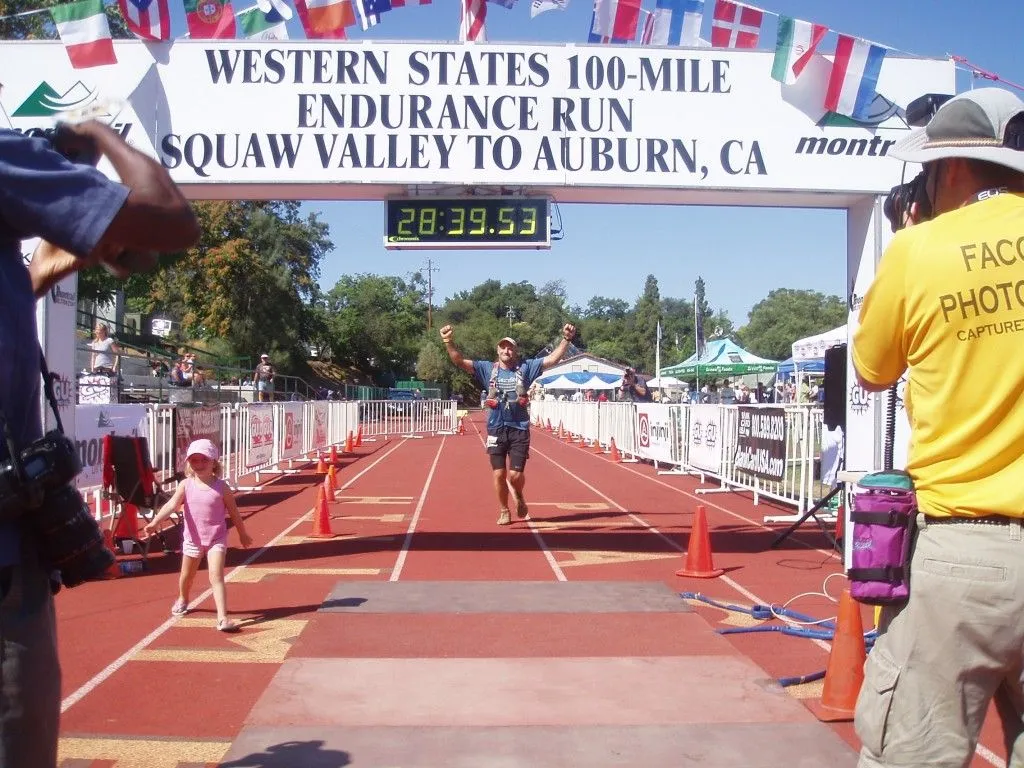 For those of you who don't know, an ultra-marathon is anything over 26.2 miles. The majority of runs I do range from 31 miles to 100 miles. Along with the beauty of the trail, I enjoy the different aspects that the distance takes me through, especially in the mental realm. I have had the pleasure of being so tired that I could only walk 10 steps and then rest. This was at mile 47 of the 100. Being able to slowly but surely move through both the physical and mental anguish has given me the confidence to overcome barriers. I have also been able to share this with my family (much to their dismay), my friends and my patients. That is my daughter Quinn running through the finish line of the Western States 100 Endurance Run with me.
Finally, my greatest love is that of my family. My beautiful wife Julie has been such a gift, as are my two children, Quinn and Jack. Being both a husband and a father continually teaches me love, humility, and the gift of giving and receiving. I always look for the ways to empower my family (and patients) to reach their God-given potential in all they do. I know that without them, I would never reach mine!
---
​Scott Dubrul overlooking beautiful Lake Tahoe with son Jack.